Events
Anatomy of a Data Breach Response
February 18, 2021 at 12:00pm

–

1:00pm
(CST)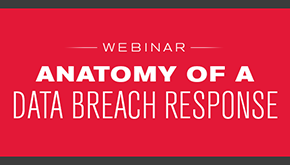 Understanding the structure and mechanics of a breach before the inevitable happens is critical to an effective and efficient response. No matter how large or small, each muscle in the systemic response plays a critical role in meeting compliance obligations and mitigating additional risk for the organization. Join Armstrong Teasdale Partners Scott Galt and Romaine Marshall, along with Jenny Karlsson, Head of North America and Global Markets at Lex Mundi, for an engaging discussion as they dissect the anatomy of breach response and highlight best practices as we all grapple with how best to safeguard data given the ever-increasing virtual nature of our businesses.
This program has been accredited for 1.0 Colorado, 1.2 Delaware, 1.0 Illinois, 1.0 Kansas, 1.2 Missouri, 1.0 Nevada, 1.0 Pennsylvania and 1.0 Utah Continuing Legal Education Credits.
New York CLE – Under New York's Approved Jurisdiction policy, so long as certain requirements are satisfied, New York attorneys may count towards their New York CLE requirement credit earned through participation in out-of-state courses accredited by a New York Approved Jurisdiction.
Massachusetts CLE – While not mandatory, CLE is an important part of practicing law in Massachusetts. The Massachusetts Rules of Professional Conduct (Rule 1.1) encourage attorneys to complete continuing education on a regular basis.
Resources