Resource Groups
The firm has a number of working groups and resource groups designed to drive various initiatives and respectful dialogue firmwide. The firm's Inclusion Committee and Inclusion Workgroup implement internal programming focusing on the DEI Department's core goals. Our resource groups provide a host of programming throughout the year to build professional strengths and break down barriers, including seminars, roundtable discussions and one-on-one coaching opportunities.
While our resource groups are largely focused on engaging our lawyers and staff, they also extend to the broader community, often involving initiatives with clients, professional contacts and other organizations in order to build and maintain a critical bridge.

The Diverse Professionals Group supports any lawyer or staff member who identifies as diverse or who allies with diverse professionals, and offers opportunities to meet, connect and grow. The group's mission is carried out by sharing resources and presenting programming opportunities, including firmwide movie nights, book clubs and roundtable discussions, to drive cultural awareness, education, understanding and acceptance at the firm.

The firm's Parent Resource Group provides much needed support and community concerning all things parenthood and family. The group creates a comfortable place for discussion and support for any lawyer or staff member who is a parent, thinking of becoming a parent, or caring for their own parents. This includes opportunities for authentic, open dialogue around navigating general challenges related to parenting and aging. Our Parent Resource Group is led by Partner Alec Harris and Director of Marketing Monica Kriegel.

Our Veterans and Military Service Group joins veterans, active service members or retirees, family members of veterans, and allies for military service. The group provides opportunities for professional and personal growth through active discussion, sponsorship, client engagement and community outreach. The Veterans and Military Service Group is led by Partners Michael Freimann and Robert Reeser.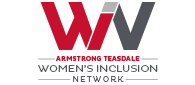 Our Women's Inclusion Network (WIN) aims to create a positive and supportive environment for women lawyers and staff through mentoring, networking and educational opportunities, as well as strengthen existing relationships with clients, contacts and professional women in the community. As a result, our women lead the firm in key management positions, generating significant business, assuming key roles as large client relationship partners and serving as first-chair in trials and major transactions. We created WIN in 1998, at a time when few law firms focused resources on helping women succeed, and it has since served as a model for programs at other firms. WIN is led by Partner Hillary Bean.