Affiliations
In order to provide clients with the most comprehensive range of services possible, Armstrong Teasdale has established a group of subsidiary organizations as well as key law firm network affiliations, allowing us to provide resources worldwide.
Subsidiaries
Sometimes the issues of our clients require a skill set or technical expertise outside of the legal profession. To provide better solutions to our clients in those situations, we've formed subsidiaries and business units, and have affiliated with other entities to deliver the required services. The beauty is the collaboration between our lawyers and other professionals for the benefit of our clients.
Other Affiliations
Armstrong Teasdale's other affiliations, including memberships in legal networks, allow us to provide resources for our clients worldwide.
Armstrong Teasdale is the exclusive member firm in Missouri for Lex Mundi – the world's leading network of independent law firms with in-depth experience in 100+ countries worldwide. As part of the Lex Mundi global network, we can provide our clients with preferred access to more than 21,000 lawyers around the world – all from a single point of contact. Working with other Lex Mundi firms, we are able to seamlessly handle our clients' most challenging cross-border transactions and disputes.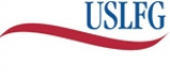 United States Law Firm Group
As a member of United States Law Firm Group, with 6,000 attorneys practicing in 17 firms, we can refer clients to firms across the country that meet their specific geographic requirements.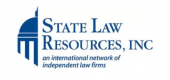 Armstrong Teasdale is the Missouri member of State Law Resources, Inc. (SLR), a national network of 46 independent law firms with unique experience in administrative, regulatory, and government relations at the state and federal levels. Partner Sherry L. Doctorian is chair of the SLR board of directors.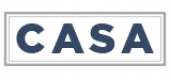 Cousins Allied Strategic Advisors, LLC
CASA provides high-level strategic advice to companies doing business across the country. For more information, contact President and CEO Steven Cousins.