Affiliations
In order to provide clients with the most comprehensive range of services possible, Armstrong Teasdale has established a group of subsidiary organizations as well as key law firm network affiliations, allowing us to provide resources worldwide.
Subsidiaries
Sometimes the issues of our clients require a skill set or technical expertise outside of the legal profession. To provide better solutions to our clients in those situations, we've formed subsidiaries and business units, and have affiliated with other entities to deliver the required services. The beauty is the collaboration between our lawyers and other professionals for the benefit of our clients.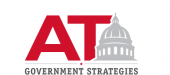 ATGS provides government relations and strategic counsel to advance the business objectives of companies, industry associations and other entities. Our bipartisan team of lawyers, lobbyists and political consultants has a long track record of success helping shape public policy, legislation and regulations on behalf of clients at the federal, state and local levels of government. Contact Partner Jonathan F. Dalton.
Utilizing state-of-the-art software, Lawgical Choice provides litigation support services nationwide for law firms and in-house legal departments. Services range from organizing and analyzing case information to adding visual drama to evidence, digitally recording depositions and equipping a courtroom with cutting-edge presentation technology. Contact Partner John Cowling.
Armstrong Teasdale has affiliated with an online commercial crowdfunding site called Selequity. The site provides accredited investors exposure to professionally operated, private real estate investment deals. Likewise, commercial real estate owners (sponsors) can use the Selequity network to access a broader range of accredited investors. The firm is a co-founder of the platform.
Other Affiliations
Armstrong Teasdale's other affiliations, including memberships in legal networks, allow us to provide resources for our clients worldwide.