Firm History
Armstrong Teasdale has a rich history with more than 115 years of experience counseling clients through their most complex legal challenges. Over the past century, the firm has grown tremendously and now boasts more than 530 attorneys and staff members in offices across the country.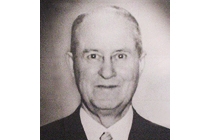 1901
Business lawyers Thomas Harper Cobbs (pictured) and John E. Bishop form a law partnership, Bishop and Cobbs, in St. Louis on January 1, 1901.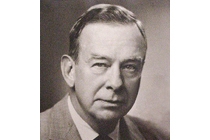 1920s-1930s
New partners are added regularly in the early years. In 1927, William Armstrong joins as an associate. He becomes a partner in 1931 and Armstrong is added to the firm name in 1939.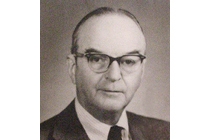 1948
Kenneth Teasdale, a good friend of William Armstrong and well-known St. Louis-based trial lawyer, joins the firm and in 1949 Teasdale is added to the firm name.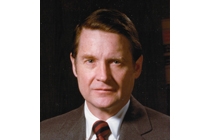 1950
William H. Webster joins the firm. After leaving in 1970, he goes on to serve as a judge for the U.S. District Court for the Eastern District of Missouri, the U.S. Court of Appeals for the Eighth Circuit, and is to date the only person to have served as director of both the FBI and the CIA.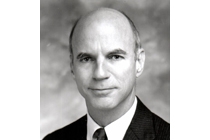 1964
Kenneth Teasdale's son, Kenneth S.F. Teasdale, joins the firm after a distinguished career in Washington, D.C. with the U.S. Department of Justice.
1986
The firm reorganizes, creating the positions of Managing Partner and Chairman, and Executive and Compensation committees. Thomas Remington is designated the first chairman and Kenneth S. F. Teasdale (pictured) as managing partner of the firm.
1987-1988
The firm merges with the St. Louis firm Schlafly, Griesedieck, Toft & Virtel, becoming Armstrong, Teasdale, Kramer, Vaughan & Schlafly. The firm grows to 83 lawyers. By end of the following year, Armstrong Teasdale is the third-largest law firm in the St. Louis area based on the number of attorneys.
1989
The firm merges with Kansas City firm Dietrich, Davis, Dicus, Rowlands, Schmitt & Gorman, with the new firm name being Armstrong, Teasdale, Schlafly, Davis & Dicus.
1998
The Jefferson City, Missouri, office opens.
2004
The firm establishes the Michael C. Tramble Memorial Scholarship Fund at the University of Missouri School of Law, in memory of a promising young African-American associate at the firm who tragically lost his life in 1998.
2010
The St. Louis office moves into new, state-of-the-art space in Centene Plaza, a LEED-certified Gold building located in the business suburb of Clayton, Missouri. Centene Corporation is a client of the firm.
2014
Denver office opens, with the acquisition of Denver-based Steese Evans & Frankel P.C.
2016
John Beulick is elected to the role of managing partner. After almost a decade as managing partner, Michael Chivell is elected chairman.
2018
Armstrong Teasdale expands to the East Coast with the opening of its Philadelphia office.
2019
New York offices opens with one of the largest real estate practices focusing on cooperative/condominium law in the city.
2019
David Braswell is elected managing partner of the firm.