Legal and Ethical Issues Surrounding the Use of Artificial Intelligence for Data Innovation, Privacy and Security
April 27, 2022 at 12:00pm

–

1:00pm
(CDT)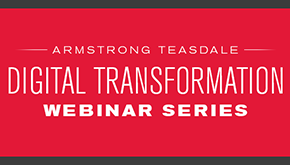 Artificial Intelligence (AI) has been called "the most powerful tool in generations for benefitting humanity." Even so, the FTC has warned that it would use decades-old laws against developers and users of AI to ensure its appropriate use and is advocating "technological shifts" in the way legal, regulatory and industry standards for AI are enforced.

On April 27, 2022, join AT's Privacy and Data Security practice Partners Francisco A. Villegas, Romaine Marshall and Scott Galt for a discussion on the technology underpinning AI innovation, including funny and not-so-funny use cases, and the legal and ethical issues that are emerging to govern how data from AI is used for innovation.
Colorado, Delaware, Illinois, Kansas, Missouri, Nevada, Pennsylvania and Utah Continuing Legal Education credits are pending.
New York CLE – Under New York's Approved Jurisdiction policy, so long as certain requirements are satisfied, New York attorneys may count towards their New York CLE requirement credit earned through participation in out-of-state courses accredited by a New York Approved Jurisdiction.
Massachusetts CLE – While not mandatory, CLE is an important part of practicing law in Massachusetts. The Massachusetts Rules of Professional Conduct (Rule 1.1) encourage attorneys to complete continuing education on a regular basis.