News
Armstrong Teasdale Named 2018 Missouri Firm of the Year by Benchmark Litigation
February 21, 2018
Press Releases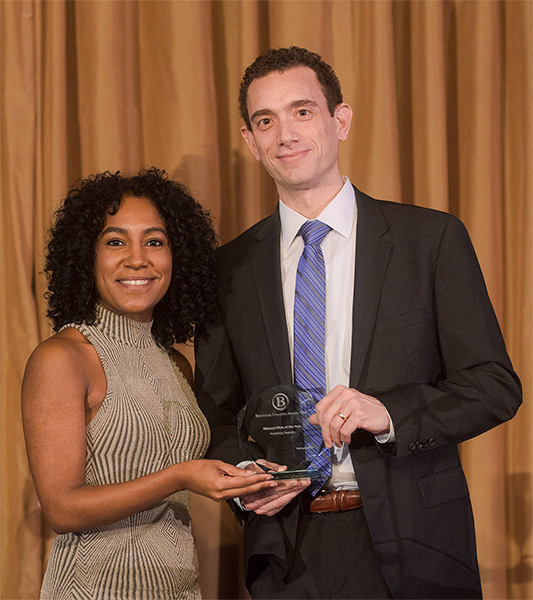 Armstrong Teasdale, a law firm with offices across the United States, proudly announces that the firm has been recognized as the 2018 Missouri Firm of the Year by Benchmark Litigation. Benchmark Litigation, "the definitive guide to America's leading litigation firms and attorneys," conducts extensive research each year and selects one firm per state that has excelled in litigation in the past year.
"We're very proud of the results delivered by our trial lawyers, and being recognized by organizations such as Benchmark Litigation further validates that success," said John Beulick, managing partner at Armstrong Teasdale. "As in other years, 2017 produced a number of great results for our clients in highly contentious matters. Our trial lawyers go to court and get results. We look forward to continuing success in 2018 and beyond."
In 2017, Armstrong Teasdale attorneys secured a number of wins at trial across the country, resulting in verdicts in excess of hundreds of millions of dollars for clients.
The skills and strategy of the firm's trial lawyers have resulted in more than 36 verdicts in the annual top 20 plaintiff and defense verdicts in the state of Missouri over the past 15 years. This includes the state's top 2014 defense verdict, which the firm won on behalf of Missouri Gas Energy in a $30 million furnace explosion case.
"Our lawyers have achieved great results in jury trials, arbitrations and appeals," said Matt Reh, leader of Armstrong Teasdale's Litigation practice group. "A number of our attorneys are former clerks, judges and prosecutors, so our breadth and depth, especially in the Midwest region, is exceptional."
Armstrong Teasdale's team of over 80 trial lawyers in Missouri alone includes three fellows of the prestigious American College of Trial Lawyers and has wide-ranging experience in key areas such as bankruptcy, class action, employment and labor, health care and life sciences, industrial security, insurance, intellectual property, investigations, products liability, privacy and data security, telecommunications, tort and catastrophic events and white-collar criminal defense.
Intellectual Property litigator Zach Howenstine accepted the award on behalf of the firm at the Benchmark Litigation U.S. 2018 Awards on Feb. 15 in New York City.
Disclaimer: Past results afford no guarantee of future results. Every case is different and must be judged on its own merits.