IoT, Emerging Technologies and Evolving Cybersecurity and Data Privacy Laws
December 8, 2021 at 12:00pm

–

1:00pm
(CST)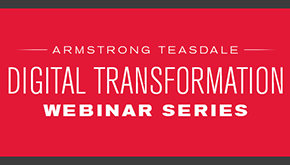 Internet of Things (IoT) devices – e.g., smart watches and TVs, drones and autonomous vehicles to name just a few – experienced a 700% increase in attempted cyberattacks during the pandemic. This is alarming since IoT devices are often connected to corporate networks and have the potential to cause damage that far outweighs that caused by regular data breaches. Join us for a discussion on the existing and emerging laws shaping IoT development, the types of liability established against organizations in recent cases, and solutions and strategies that organizations should consider as IoT and other emerging technologies become a more prominent part of their business and data life cycles.
This program has been accredited for 1.0 Colorado, 1.0 Delaware, 1.0 Illinois, 1.0 Kansas, 1.2 Missouri, 1.0 Nevada and 1.0 Pennsylvania Continuing Legal Education credits. Utah Continuing Legal Education credits are pending.

New York CLE – Under New York's Approved Jurisdiction policy, so long as certain requirements are satisfied, New York attorneys may count towards their New York CLE requirement credit earned through participation in out-of-state courses accredited by a New York Approved Jurisdiction.

Massachusetts CLE – While not mandatory, CLE is an important part of practicing law in Massachusetts. The Massachusetts Rules of Professional Conduct (Rule 1.1) encourage attorneys to complete continuing education on a regular basis.
Resources