Thought Leadership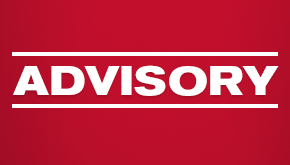 NYDFS Updates Proposed Amendment to Cybersecurity Regulations
December 13, 2021
Publications
Examining Two Standards of the UCC for Collateral Description
United Corporate Services, Inc. Blog
Is Cannabis Lending in Your Future?
February 19, 2021
Advisory
Multimillion-Dollar Mistake: SDNY Deems Wire Transfers Irrevocable
October 2020
Publications
The Nuts and Bolts of a Workout in a Pandemic Environment
SBRA Provisions Make Chapter 11 More Accessible to Small Businesses, Sole Proprietors
November 2019
Publications
The San Andreas Economy: Protecting Your Business From The Inevitable Earthquake
November 2019
Publications
Looking For A Better Mouse Trap? Article 9 Sales Spring To Action
Don't Waive Waivers in Loan Documents
November/December 2018
Publications
Why Are MCAs Doing So Well in the Courts?
Understanding Borrowers' Claims Against Lenders
July/August 2017
Publications
Financing Government Receivables: State Governments Subject to Notification Like Other Account Debtors
January/February 2017
Publications
What's Your Interest in Interest? Lenders' Rights to Post-Confirmation Default Rate Interest
May/June 2016
Publications
What's In a UCC Name Requirement? When to Use Specific and Generic Names
November/December 2015
Publications
Negative Effects of Hidden Lien: How to Identify, Avoid and Protect Against Pitfalls
November 2015
Publications
Rights In Payment Intangibles: Collateral or Red Herring?
Unintended Consequence — JPMorgan's Costly Mistake
January 2016
Publications
Post-Paying the Piper: The Collateral Effects and Unintended Consequences of Settling with the SEC
Insights: The Corporate and Securities Law Advisor, Volume 30, Number 1