2021 Employment and Labor Webinar
January 28, 2021 at 10:00am

–

1:00pm
(CST)
Jeremy M. Brenner
,
Michael A. Gehret
,
Brittney J. Herron
,
Michael B. Kass
,
Julie E. O'Keefe
,
Ida S. Shafaie
,
Dana Borchert
,
Organizational Psychologist
,
Vice President
,
Market Leader at CMA
,
Amy Fields
,
SVP Administration and Chief People Officer at HBM Holdings and Ken Fields
,
SVP and Partner at FleishmanHillard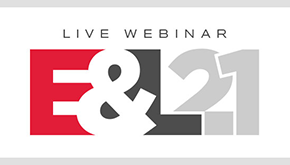 The new year will be anything but normal. As we continue to adapt to changes relating to COVID-19, our virtual employment and labor seminar will offer a comprehensive look at what to expect in 2021. This annual event will kick off with a keynote panel of esteemed public relations, psychology and HR professionals who will discuss the current landscape and critical challenges across functional areas. A robust roster of Armstrong Teasdale attorneys across the country will cover employment law updates from coast-to-coast, as well as insight on conducting virtual employee investigations, employee benefits, and anticipated changes under a new administration.
This program has been accredited for 3.3 Missouri, 3.0 Kansas, 3.0 Colorado, 2.8 Delaware, 2.75 Illinois, 2.5 Nevada and 2.5 Pennsylvania Continuing Legal Education credits. Utah, New York and Massachusetts Continuing Legal Education credits are pending. This program has also been accredited for 2.75 SHRM and 2.75 HR (General) recertification credit hours toward aPHR™, aPHRi™, PHR®, PHRca®, SPHR®, GPHR®, PHRi™ and SPHRi™ recertification through HR Certification Institute® (HRCI®).
(Supported Browsers: Chrome, FireFox or Microsoft Edge)
Breakout Session Recording Links:
Colorado State Law Update Session #1: Developments in Job Posting Notice Requirements
Colorado State Law Update Session #2 – Developments in Sick Leave
Nevada and Utah State Law Updates
Protecting Trade Secrets and Enforcing Non-Compete Agreements with a Remote Workforce