Sip and Circle (R) Roundtable
February 25, 2021 at 4:30pm

–

6:00pm
(CST)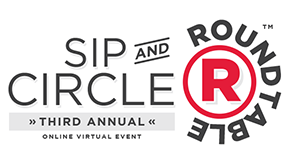 Join Armstrong Teasdale Partners Donna Schmitt and Courtney Jackson, and other industry professionals, for an interactive roundtable covering key topics that are sure to make waves in the trademark space this year. In light of the current situation and virtual format, we are happy to have the opportunity to extend this invitation to colleagues outside of the St. Louis region, from coast to coast. Discussion topics will include Brexit, changes at the USPTO including filing fee increases and Covid-19 Trademark Priority Examination, the complexity associated with marijuana, THC and CBD marks in light of expanding legalization, the new Trademark Modernization Act of 2020, Copyright Alternative in Small-Claims Enforcement (CASE) Act and the Protecting Lawful Streaming Act of 2020.
This program has been accredited for 1.0 Colorado, 1.2 Delaware, 1.0 Illinois, 1.0 Kansas, 1.2 Missouri, 1.0 Nevada, 1.0 Pennsylvania and 1.0 Utah (self-study) Continuing Legal Education Credits.
New York CLE – Under New York's Approved Jurisdiction policy, so long as certain requirements are satisfied, New York attorneys may count towards their New York CLE requirement credit earned through participation in out-of-state courses accredited by a New York Approved Jurisdiction.
Massachusetts CLE – While not mandatory, CLE is an important part of practicing law in Massachusetts. The Massachusetts Rules of Professional Conduct (Rule 1.1) encourage attorneys to complete continuing education on a regular basis.