Sip and Circle Round Table
February 24, 2022 at 4:30pm

–

6:00pm
(CST)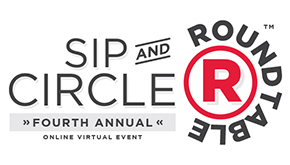 Join Armstrong Teasdale Partners Donna Schmitt and Courtney Jackson, and other industry professionals, for an interactive roundtable covering key topics that are sure to make waves in the trademark space this year.
In light of the current situation and virtual format, we are happy to have the opportunity to extend this invitation to colleagues outside of the St. Louis region, from coast to coast. Discussion topics will include Office Actions and refusals, for example:
U.S.: The trends we are seeing in the bases of rejections, specifically an increase in 2(d) and ornamental refusals
World Intellectual Property Organization: The increased questioning of goods and services identifications and how to manage when different modifications are requested by the United States Patent and Trademark Office
Europe and Asia: Lack of distinctiveness refusals and how to unify a brand when we do not face or have overcome a corresponding descriptiveness refusal in the US.
We'll also discuss the management of international registration filings (when to appoint local counsel versus handling responses directly). Additionally, due to the increase in domain name infringements, we'll touch on the use of Uniform Domain Name Dispute Resolution Policy actions and other online platform takedowns. Because our Roundtable is interactive, your registration also includes a "topics of interest" box for you to submit those burning questions or topics that you'd like for the group to discuss.

This program has been accredited for 1.0 Delaware, 1.0 Florida, 1.2 Missouri, 1.0 Nevada and 1.0 Pennsylvania Continuing Legal Education credits. Kansas, Colorado, IL, and Utah Continuing Legal Education credits are pending.

Resources