Illinois Employment and Labor Seminar
August 22, 2019 at 8:00am

–

12:00pm
(CST)
The DoubleTree Hotel
1000 Eastport Plaza Drive, Collinsville, IL 62234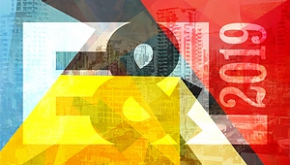 Six Issues that Should be on Your Radar Screen in 2020
Presented by Bob Kaiser
With the new year close on the horizon, a number of key issues are set to take the stage, creating various challenges for employers. Partner Bob Kaiser will discuss six areas sure to impact Illinois businesses, including the expansion of LGBT rights; pay equity; ban the box; FMLA, ADA and Workers' Compensation watch-outs; reasonable accommodations under the ADA; and employees as independent contractors.
FLSA and Illinois Wage Law Update: What Upcoming Wage Law Changes Mean for Your Business and Your Employees
Presented by Jeremy Brenner
Earlier this year, the Department of Labor issued proposed changes to the legal requirements for an employee to qualify as exempt from the minimum wage and overtime requirements of the Fair Labor Standards Act. Although only a proposal, the potential changes to the law are significant enough to warrant employers' close attention and advanced preparation. Jeremy Brenner, co-leader of Armstrong Teasdale's national wage and hour practice, will explain the potential impact of these proposed changes and what companies can, and should, do now to prepare. Brenner will also discuss how Illinois employers can prepare for increases to minimum wage, which is on track to reach $15 an hour by 2025.
BREAK 10:30-10:45 a.m.
Me Too: What's Next? Tackling the Backlash to Protect Employers and Employees
Presented by Ida Shafaie
Two years after the launch of the #MeToo movement, Associate, Ida Shafaie, discusses the current state of sexual harassment in the workplace. While the movement impacted behaviors for some, according to industry data, it also incited a culture of avoidance and discrimination for others. Shafaie will discuss how to move forward from here and the importance of updating policies and procedures, and mandating training to protect both employers and employees.
Accreditation: This program has been accredited for 3.9 Missouri and 3.25 Illinois Continuing Legal Education Credits. This program has also been accredited for 3.25 SHRM Professional Development Credits. This activity, ID No. 394441, has also been approved for 3.25 HR (General) recertification credit hours toward aPHR™, PHR®, PHRca®, SPHR®, GPHR®, PHRi™ and SPHRi™ recertification through HR Certification Institute® (HRCI®). Please make note of the activity ID number on your recertification application form. For more information about certification or recertification, please visit the HR Certification Institute website at www.hrci.org.